About Yvonne Bates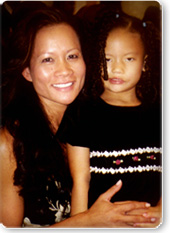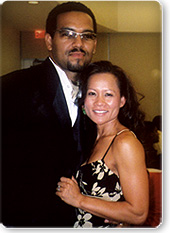 I juggle a full-time job and have a great family at home waiting for me. I have found my passion: motivating people to feel better from the inside and out. I enjoy meeting different people and encouraging them to reach their goals. Whatever it is, I know it's possible!!! But there's one thing I ask people to understand about working out: you have to want it! Get into a mind set and know that with focus, determination, and will power, you will succeed. Anything worth having is worth working for, so be your best!
On Competing
I've been competing for almost four years now. I have to admit, it is tough to diet for these competitions. Nonetheless, I have found something that I really enjoy. I find a certain balance in competing. It sounds crazy, but it keeps me driven and focused. We all have choices. I just choose to make eating healthy and exercising a part of my life.

My experience with the WNBF has been a blast. I've learned new things at every contest I've competed in. I've had the chance to travel and meet some wonderful people along the way. When I first started, my daughter Serena was nearly two years old ... she's now seven. Where does time go?

I thought I was ready to retire this year. But as I started to think about giving it all up, I realized I have more in me. Competing has allowed me to experience all the things that I wanted to do when I was a little girl. I still find it hard to see myself in magazines, flying to a photo shoot or signing an autograph for a fan. But the best feeling about all of this is that I am an example to someone. The thought that I can make a difference in someone's life is the best feeling a person could ask for.
My Past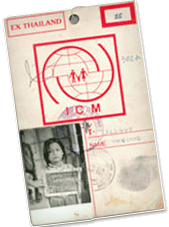 When I was five, my family and I escaped from Cambodia and made it to Thailand. It was a 200 mile journey that took three years.

When I was five, my family and I escaped from Cambodia and made it to Thailand. It was a 200 mile journey that took three years. I remember a lot of bad things: losing my older brother, biological father and stepfather to the war ... seeing dead people laying around everywhere and having nightmares about it all. I never thought that one day I would be here, in the United States, erasing those nightmares with positive dreams that I made come true.

Growing up in America hasn't been easy for me. Being teased for the way I looked, walked and talked was difficult. (Now I know that being 'different' is a plus.) Learning how to speak, read and write the English language on my own has been its own challenge. It's funny, looking back, those difficult times made me a much stronger person today.
My Future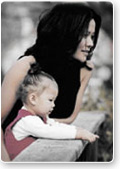 Serena and I at the park.

Ultimately, I don't know where my career is going to take me. All I know is that I'm happy and I love my life! I'm blessed to be alive, blessed to be good at what I do as a personal trainer, and blessed to have the opportunity to work with so many positive people. Drawing on the strength and support of my family, friends, and fans, I will continue to compete and aim for the sky. No matter what happens, I'm going to have fun and learn from every experience. I'm just so thankful for all of the opportunities that have come my way. Thanks to everyone!
Press
I've been very fortunate to work with some great people in the news media. Thanks to my friend and publicist, Michelle Buckley, I've been featured in some local and national publications. Michelle works very hard at getting me the right exposure for myself and my business ... I can't thank her enough.
Magazines & Newspapers:
Ms. Fitness Magazine (Fall, 2004): Success Story
Natural Bodybuilding & Fitness Magazine (August, 2004): Feature Article
Kansas Sports & Fitness Magazine (March 2004): Feature Article
Kansas City Star (April 2004): Preview Guide (Q&A)
Natural Bodybuilding & Fitness Magazine: Competition Announcement
Television:
Kansas City Metro Sports, Sports Profile
Kansas City Metro Sports, In-studio Interview
KMBC/Channel 9, Sports Profile
KMBC/Channel 9, In-studio Interview
KCTV 5, In-studio Interview
Radio:
KPRS 103.3, In-studio Interview
1510 Talk Radio, In-studio Interview